You deserve
better.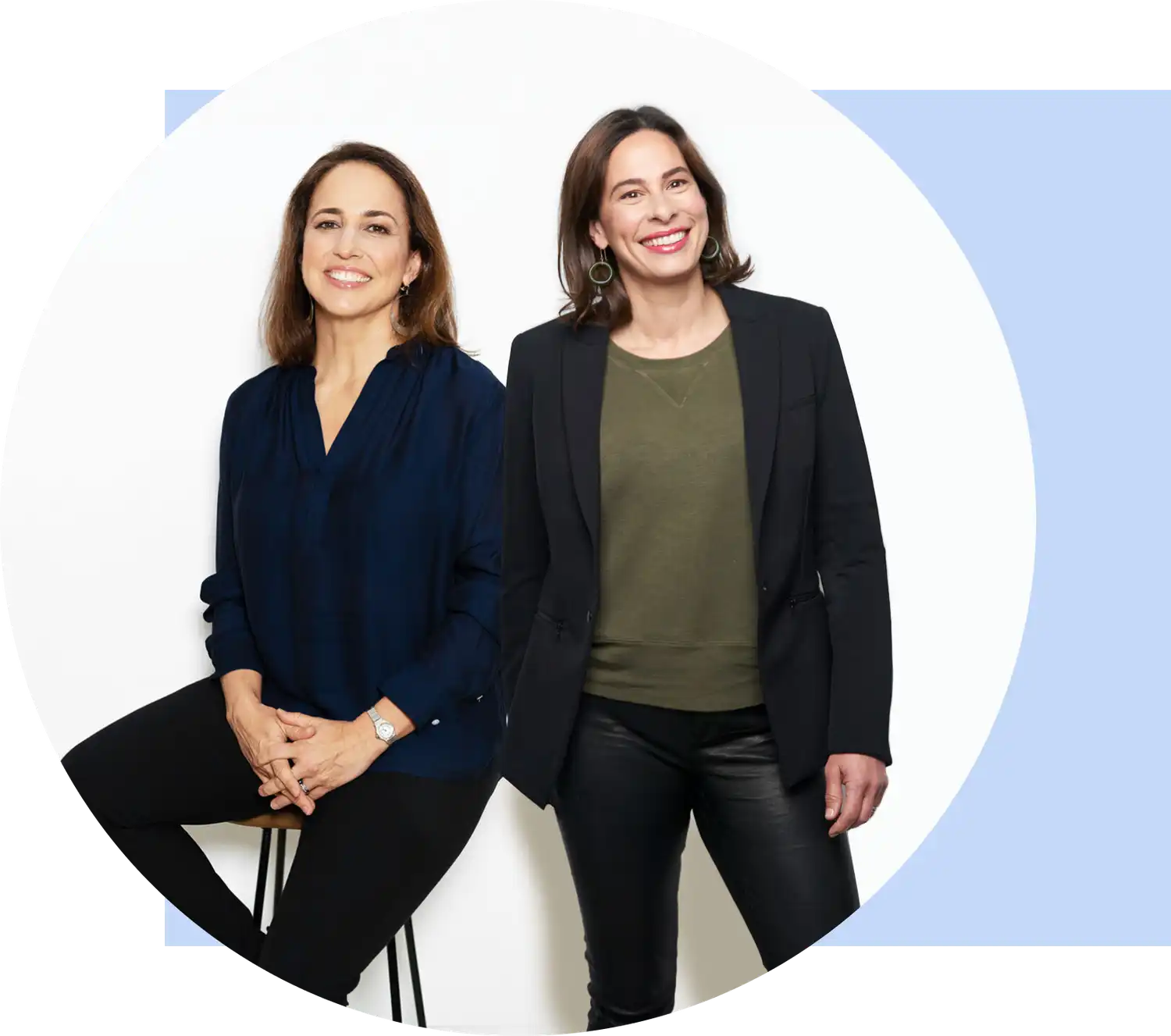 The 47 million women entering menopause each year are not getting the healthcare solutions they need. In fact, only 6% of women seeking treatment for their symptoms actually get it. How is this even possible?
We think it's total B.S. And we believe it doesn't have to be that way. Women of all ages deserve to feel fantastic. And we can—because there is relief to be found.
What your mother–or anyone else–
never told you about menopause
You may have heard that menopause is 100% inevitable. But did you know it's 100% treatable? For way too long, women have been told we have to grin and bear the many annoying, embarrassing, and even painful symptoms of menopause. There are a lot of reasons for that–sexism and ageism are two– but the bottom line is women deserve better.
We don't just get you, we
are you
Monica had her ovaries removed when she was 40 and went into surgical menopause overnight. She had an insanely hard time finding the right solutions. Anne lost her mother to a sudden heart attack and realized women just aren't getting effective healthcare as they age. When we heard Dr. Sharon Malone speaking about hot flashes, menopause, and hormones on Michelle Obama's podcast, we had an a-HA moment. We tracked her down and together we're on a mission to bring safe and effective solutions to everyone experiencing menopause.
We believe that women over 40 have earned the right to
Feel fantastic.
And can't find the healthcare answers they need to do so. We make it easy to get evidence-based, holistic solutions & expertise so women can feel better now.
Medical Team
Sharon Malone
MD, FACOG, MSCP
Chief Medical Advisor
My story

Kelly Casperson
MD
Medical Advisor
My story

Sheryl Kingsberg
PhD
Medical Advisor
My story

Gloria Ríchard-Davis
MD, MBA, MSCP, FACOG
Medical Advisor
My story

Corinne Menn
DO, FACOG, MSCP
Medical Advisor, Prescribing Physician
My story

Darwana Ratleff Todd
MD, FACOG, MSCP
Prescribing Physician
My story

Cynthia Netherton
MD, FACOG
Prescribing Physician
My story

Stephanie Culver
MD, MA, FACOG, MSCP
Prescribing Physician
My story

Jacquelyn Stone
MD, FACOG
Prescribing Physician
My story

"Fulenwider said she and Molenaar wanted to make the process of aging more transparent for women, which includes talking about menopause symptoms in a clear but casual way."
Alloy – This telehealth company, founded by former Marie Claire Editor-in-Chief Anne Fulenwider and Seed + Mill founder Monica Molenaar, provides a telehealth network of menopause-trained doctors, FDA-approved, plant-based prescription solutions and a community for women over 40 suffering from the symptoms of menopause.
"Overnight, menopausal hormone treatment changed my life. I started sleeping a full night almost immediately, and the rest of the symptoms resolved pretty quickly." - Monica Molenaar
Navigating Menopause?
We got you.